Spectron IR Medical Infrared Imaging System
FDA 510(k) Indications for Use
FDA 510(k) #KO32471
Indications for use: The Spectron IR Clinical Infrared Imaging System is intended for adjunctive diagnostic screening for the detection of breast cancer and other uses such as: peripheral vascular disease, neuromusculoskeletal disorders, extracranial cerebral and facial vascular disease, thyroid gland abnormalities, and various other neoplastic, metabolic and inflammatory conditions.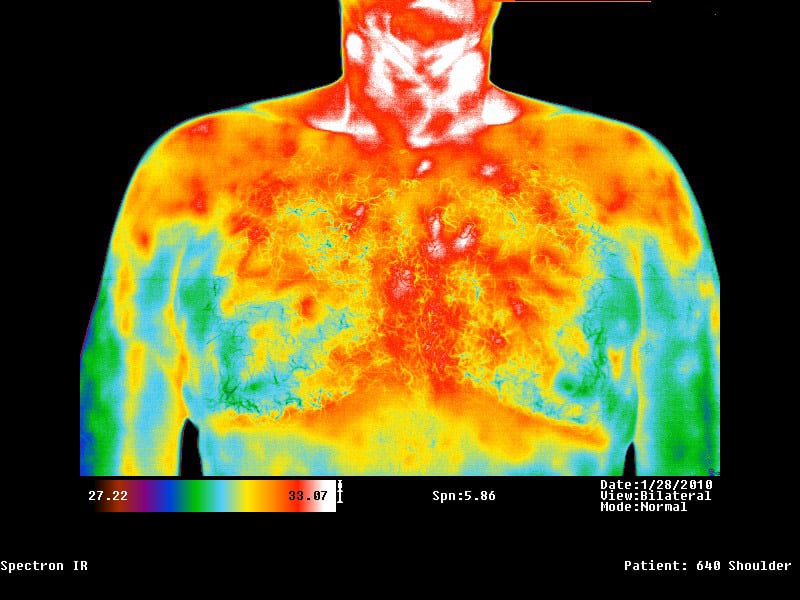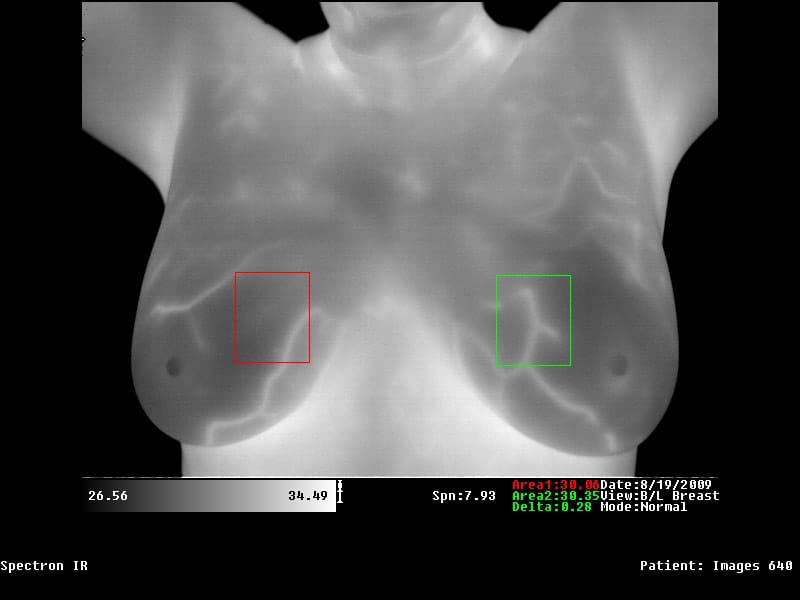 1. The Spectron IR software was developed with collaboration from some of the world's leading technicians and doctors in clinical thermology. The software is simple and easy to use, yet powerful enough for the rigid demands of board certified clinical thermologists.
2. Single keystrokes, speed, ease-of-use, and functionality are just some of the many benefits. Why use a mouse when you can achieve the same result with a single keystroke?
3. The Spectron IR medical software allows the user to add temperature mapping and averages using boxes and circles. Also temperature markers can be added with a single keystroke and/or a simple mouse click. The software displays up to 16 images at a time and provides the ability to manipulate all images at once. The software offers 12 different color palettes to select from and the color palettes are able to be used in all applications of the software. With windowed views, the user is able to simply cut and paste the image(s) into a word document with simple Microsoft commands. The software is fully analytical and is dedicated for medical use only. The software is built to operate multiple monitors at once and change the color of the software.
4. The Spectron IR software is unique in that the software uses an "open" interpretation design. This allows users to select an interpretation service of their choice. IR Distributions do not use a "closed" system and believes that you should have a choice of interpretation services. This is a standard in healthcare.